Ruhrgebiet & Industrial Influences
Nina was born in autumn of 1977 in the Northern region of the Ruhrgebiet. Growing up in a mid-sized town in the BRD gave her solid roots, a love for industrial aesthetics and the ability to see the beauty in the ordinary. It was a place where people were working hard in the mining industry and where a certain gruffness, but also great sincerity and genuine camaraderie determined your DNA.
Travelling & Seaside
To escape the grey buildings during long summer holidays, Nina's parents took her on sail- and camping trips before she could even speak. Exchanging the industrial cityscape for peaceful places by the sea, she was fascinated by the change of people and scenery from an early age. Soon she bonded with a tiny place in the North of Holland, a row of houses by the sea, just behind the broad belt of sand dunes. A magical place where her love for vast landscapes and the ever changing tides stems from. It was here, where she came across the essence of travelling for the first time: discovering other cultures, learning about differences and similarities, tasting exciting food and hearing new tongues. A place where everything fell into place and where she feels home ever since.
Teenage Years & Pre-digital Era
This all happened in the pre-digital era and growing up in the 1980s meant leading a mostly analogue life. Taking pictures with film cameras, playing 7inch vinyl records on her father's juke box and reading real books. Luckily there was music! As for many preceding generations, it was the means to survive teenage years. Nina spent whole days recording mixtapes, using an old tape recorder and British Forces Radio to develop a decent taste in music. And that was long before MTV entered her teenage bedroom – but that's another story.
The Netherlands & Live Music
Growing up in this considerably slow paced environment, things drastically changed when Nina began her studies. With a passion for anything Dutch, she moved to The Netherlands, where she soon started to work at the local music venue in Nijmegen, Doornroosje. A place where all the cool and international bands played, she had been dreaming of seeing live throughout her teenage years. This was her first contact with the professional music scene in which she should work many years with incredibly much love and passion. At the same time the internet began its crusade and the possibilities seemed endless. Everything was feasible and at a very fast pace. She embraced the new technology and had a blast!
Berlin & New Beginnings
In 2010 Nina decided it was time for a change and moved to Berlin. New beginnings in the most interesting city in Europe at that time. Affordable housing, the emerging food scene, the vivid art and music scene made Berlin the perfect place for reinventing oneself. It immediately felt like the right time and place.
Contrasts & Lookouts
Looking back, her life had been a wild mixture of adventure and relaxation. Dense periods with everything happening all at once were followed by periods of reflexion, leaning back and overthinking the experienced. These contrasts reflect in her personality to date and can also be seen in her work, as well as in how she deals with people. She has the capability to see more than just one side of a story. This translates to  a thorough understanding for opposites, distinctive perspectives, and cultural and personal characteristics and makes her a good strategic thinker as well as an empathetic listener. She connects with people easily as she is genuinely interested in someone's story. This also makes her a good networker and connecter and she enjoys bringing people together in order to create something extraordinary.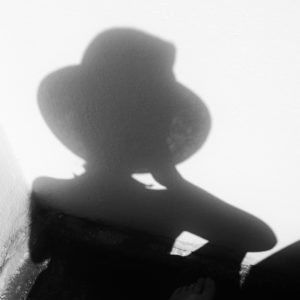 It wasn't until recently that she made friends with the more quiet side of her personality. Accepting that it takes energy to analyse and develop ideas, she learned to take the time necessary. To sit back, observe and capture her thoughts. To think and to detect, and to let those thoughts work. During these periods, she mostly carries a camera in her hand, her favourite means of expression as it records her feelings in the most direct way. And ultimately this leads to new stories to be told and new adventures coming on her path.
Photography
With her camera being a true companion throughout the years, Nina decided to learn more about the subject of photography only more recently. She had been fascinated by photography for as long as she can think, and her mother, a teacher for Modern Art, introduced her to some of the techniques at a very early age.
"I cannot recall the specific moment holding a camera for the first time, but I remember how I loved to browse through the photo albums my mum made. Evenings spent curled up on the couch, watching diapositive slide shows. And she also took me to the darkroom, where I developed my first photograms. I still remember the smell of the chemicals, the red light, and the excitement I felt, when I held my own prints in hand for the first time." – Nina
Living in the digital age, Nina exchanged film rolls for SD cards in 2007, trying out different styles and experimenting a lot with the freedom digital photography offered. She took her camera (which was later followed by at least 3 generations of iPhones) everywhere she went and took pictures of almost everything. Slowly, but steadily she developed her own style, trusting her eye and instinct, and using mobile photo editing software to create her own look.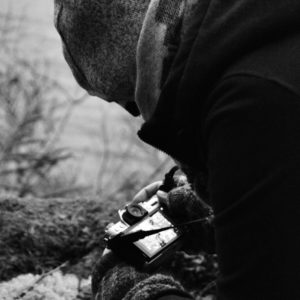 Fast forward to 2016, the turning point of her until then mostly intuitive photography. Nina started to take photography classes and learned about the more technical aspects. It resulted in a much better understanding for the camera's functioning and lead to a whole new artistic exploration of the matter. Honing her skills and sharpening her eye is ever since an ongoing process, in which she puts a lot of time and dedication. And she's challenging herself to get better every day.